Whatever the field one can consider, Construction, Do-it-yourself or Industry, waterborne coatings are widely developed to meet new VOC and regulatory requirements.
Everytime a waterborne coating is applied on metal, flash-rust phenomenon, which is immediate corrosion of metal substrates, is of concern.
In order to meet this new demand, ASCOTEC® has developed a complete range of bio-based flash-rust inhibitors containing bio-based substances. They will be effective in many different situations, whatever the substrate which needs to be protected or the coatings nature will be.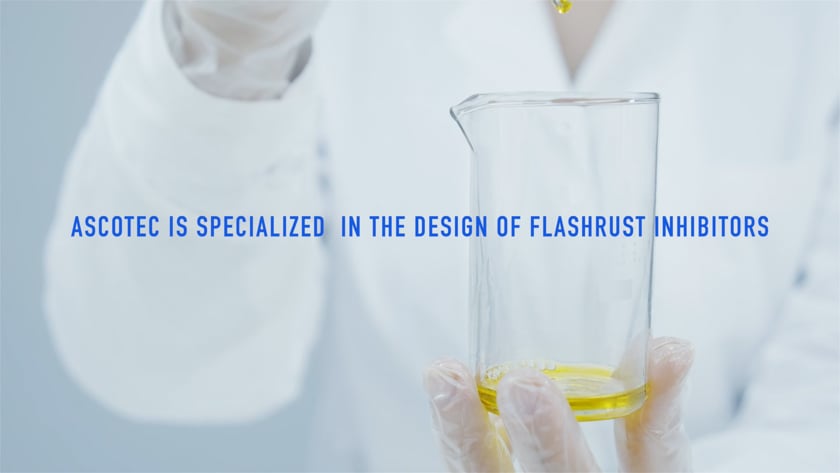 ASCOTRAN-H10
ASCOTRAN-H14
MULTI-METAL SUBSTRATES AND HIGH WATER RESISTANCE PROPERTIES.
ASCOTRAN-H30
FOR VERY SENSITIVE FLASH-RUST SUBSTRATES.
ASCOTRAN-H18
HIGH COMPATIBILITY LEVEL, INCLUDING INTO 2K SYSTEMS.
ASCOTRAN-AL4
MULTI-METAL SUBSTRATES, NITRITE FREE.
ASCOTRAN-HPB
COMPLIES WITH MOST INTERNATIONAL & NATIONAL STANDARDS FOR ECO-FRIENDLY LABELS, NITRITE FREE.